studio schmal organizes
From Sketchbook to Picture Book

Illustration workshop with Jesús Cisneros in Gerswalde from 30.07. until 04.08.2018

The Subject
In our personal sketchbook we sometimes take notes of reality or, in other cases, we draw what our imagination suggests. We try different techniques and graphic styles, we write down ideas, sketches, small seeds that may later bear fruits. It is a space for experimentation and freedom, and also the laboratory that nourishes and enhances our professional work. This workshop will deal with the dialogue between the sketchbook and the illustrated book.
The Teacher
Jesús Cisneros was born in Zaragoza, Spain, in 1969. He studied Illustration at the School of Arts of Zaragoza, and History of Art at the University of the same city. He has collaborated with publishers in Spain, Italy, France, Mexico, and Colombia. In 2015 he was awarded a special mention at "Ilustrarte" biennial in Lisbon, and in 2016, a special mention at the Children's Reading Festival in Sharjah. His work has been selected twice for the Bologna Illustrators Exhibition at the Children's Book Fair. He currently resides in Mexico City, where he combines the work of illustrator with teaching.
Facts
Course fee: 350€
Dates
Monday 30.07.18 until Saturday 04.08.18
As the course will start Monday morning we recommend to arrive on Sunday 29.07.2018.
Accommodation
There are accommodation possibilities in the nearby artist residency
Libken
in Böckenberg. Prices per person and night are: in single room 24€, in double room 18€. Reservations can be made via us.
Participants
The course is open for anybody, it is not necessary to have previous knowledge in illustration.
Registration
via email at
hello@johannaschmal.com
as possible until 31.05.2018
Course Structure
What is to draw? The graphic journal: Work topics. Reality andimagination.Techniques. Experiments in the notebook. Black / white and color. Monotypes.Themes and concepts. Visual syntax. Communication of ideas.The notebook as memory. To develop a project based on an idea taken from the notebook.What is to illustrate? To work with a literary text incorporating the notebook experience.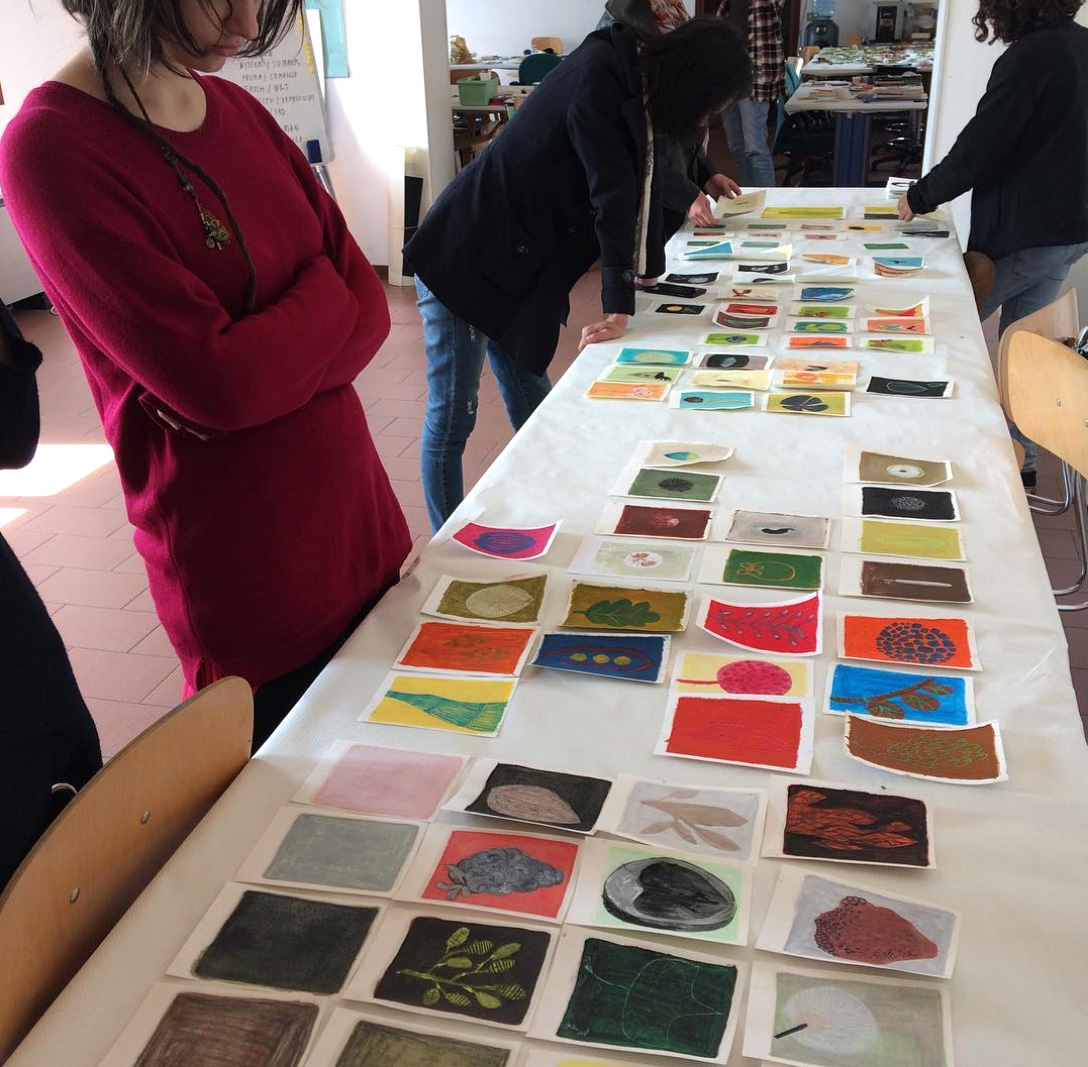 The Venue
The six days lasting workshop will take place in the former Schlossgärtnerei in Gerswalde, a small village in the heart of Uckermark around 100km north of Berlin. In the last years various young creators moved to this quiet rural place and founded amongst others
Grosser Garten
,
Café zum Löwen
, the printing studio
dahier
and the art gallery
Löwenhaus
. From Monday till Friday we will work in the freshly renovated Palmenhaus, where the beauty of the scenery and its surrounding nature will be a source of inspiration. In collaboration with dahier on one day there will also be an introduction on the printing technique Risography as well as a presentation of the workshop results in the gallery "Löwenhaus" next door.
photos of Palmenhaus by

Hirofumi Abe
Illustrations by Jesús Cisneros
---
studio schmal 2019 — Berlin, Germany